LivePicture selected as Platinum Partner by Lead Forensics.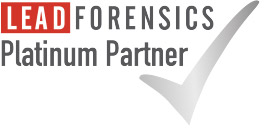 SOUTHFIELD, Mich. – LivePicture, a company that began by offering "experiential marketing" to trade show exhibitors, has been named by Lead Forensics as a Platinum Partner adding to a powerful list of partners available to serve LivePicture's clients. Lead Forensics software enables LivePicture's clients to review B2B visitors to their websites.
Steve Couchman, President/CEO of LivePicture explains: "When Lead Forensics software is embedded in a client's website, each visitor triggers an alert that can give our client such information who visited, contact information of that visitor, what parts of the site they visited and how long they remained on the site." This information can be invaluable to sales teams as they follow up with a call on that company. Couchman continued: "We're proud that we're now able to offer this dynamic marketing tool to our clients".