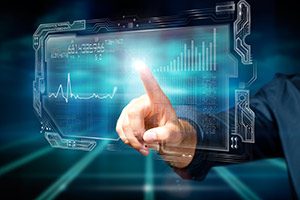 Our business specializes in multi-touch apps and kiosk software across all platforms, including iOS, Windows 7, Linux & Android. From the simple, to complex, we have the experience to deliver solutions of all types and complexities.
We avoid the use of Macromedia Flash in our app designs and prefer to use HTML5 for transition effects, gestures, animations, video and moving content.
Many of our HTML5 app 'interface and media assets' can then be modified and re-used on different sized touchscreens and operating systems, this saves our clients time and money.
We can advise clients on the best way to achieve kiosk solutions, either on large format Windows touch screens, or smaller iPad kiosks and typical project consultancy will include security issues, content management, media preparation, content planning and software maintenance/support.
Flexibility is our mantra and we are passionate about creating great user touchscreen apps, which deliver results to our clients.
We work directly with clients, or as a specialist supplier to design, advertising, PR & marketing agencies.
If you would like to discuss a project or require a quotation please contact LivePicture