[vc_row][vc_column width="1/3″][vc_column_text]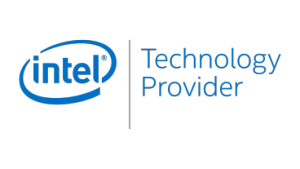 [/vc_column_text][/vc_column][vc_column width="2/3″][vc_column_text]
A New World of Experience
Intel VR innovations are redefining what virtual reality really means — and what you can do in it. Virtual experiences are bound by only your imagination. New worlds come alive.  New world of experience.
Experience 360° of Amazing – Extraordinary experiences require outstanding performance. The Intel® Core™ i7 processor has the power to deliver amazing game physics, rich 360 degree 3D visuals, precise controls, and immersive 3D sound. Wherever you want to go, Intel® technology can take you there.
Enjoy the Best of All Worlds – No wires. No limitations. The future of merged reality is here. Enjoy the best of all worlds through a new way of experiencing physical and virtual environments. With a suite of next-generation sensing and digitalizing technologies, Intel is powering merged reality, helping to create a more engaging future.
Explore Without Wires – Merged reality cuts the VR cord, allowing the user to operate fully free of consoles, wires and controllers.
Experience the Best Seat in the House – Intel® True VR gives users the best seat in the house — or arena, or concert hall. Get close to the action and watch your favorite team from courtside seats or get exclusive backstage access for a show. You pick your point-of-view, immersing yourself into the event, no matter what device you own. This isn't the future. It's happening now.
[/vc_column_text][/vc_column][/vc_row][vc_row][vc_column][vc_empty_space][/vc_column][/vc_row]