MDEX
April 3, 2019 @ 8:00 am

-

April 4, 2019 @ 5:00 pm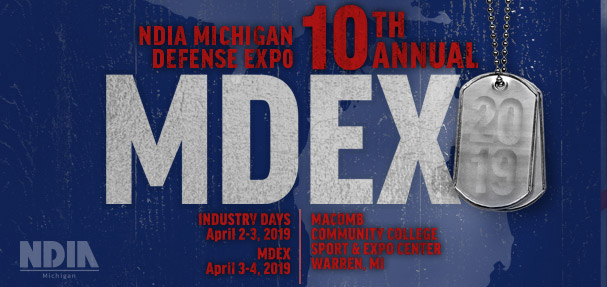 Hundreds of hands-on indoor and outdoor displays
Networking opportunities
Government Connect Business to Government
The Macomb Regional PTAC, in collaboration with the NDIA Michigan Chapter, will work with Government Small Business representatives to identify opportunities at the 10th Annual MDEX.
The Macomb Regional PTAC will be taking applications for meetings between qualified suppliers and the government, providing potential solutions to fill requirements, saving time and resources. Deadline for APPLICATIONS IS March 1, 2019
MAIN STAGE PRESENTATIONS
TACOM, TARDEC Senior Leadership PEO GCS and PEO CS/CSS Senior Leadership Panels
Commanding Generals Panel
Global Prime Contractor Panel
Depot Commanders Panel
Informative discussions to grow your business!
ON-SITE EVENTS
AUSA Annual Breakfast Meeting
TARDEC Annual Industry Days